The best job in the world.
Full circle aka the boomerang effect.
The grass aint always greener but perhaps you think, like me, that it's worth checking just to be sure. 
Three years ago I very reluctantly arrived in Hastings after living very happily in France since 2003. 
 I was one of many commuting carers. 
We carers live in France or Spain predominately and …pop back for weeks as required. 
It really was the best of both worlds. I knew it then and counted every day as a blessing. 
I chose Hastings for its sea air, fresh fish and on a good day a view of the French coastline. 
It also has a direct train link to Gatwick airport. Sometimes with tickets as cheap as £5. 
 It is an eclectic town with something for everyone. 
But once we were bombarded with daily doom and gloom figures blazoned across the bottom of our tv screens and international borders snapped shut, I decided to look at alternative options. 
I tried Hove, actually. Thought it might be 'better' than Brighton. 
Hmm. The voice in my head saying…Well, this isn't Bandol or Beziers didn't help. 
Image: Hastings.
Somehow, there is a point when you walk along the seafront when Brighton becomes Hove.
I think it's mainly the architecture, same but more cared for? 
And the ambience is calmer? It's hard to quantify but I am not alone in recognising it.
So I guess it exists. 
And yet…feel like 'home'? No, it did not.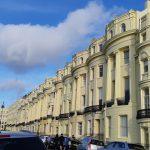 A penchant for being near the sea might imply that I actually go in it and swim. Ha! Nope.
Image: Hove.
Back in August this year in Cagnes-sur-mer I sat on my balcony at 4 a.m. My last day in France until…who knows when? 
It was still 23 degrees and I could not only see the sea but a complete lack of traffic meant I could hear the gentle waves undulating against the pebble beach.  And breathing freely with  the ebbing and flowing of salty air was preferable to air conditioned sleep.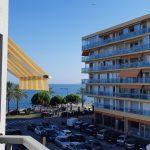 I can close my eyes now and relive those precious moments. 
Image: Cagnes-sur-mer
The boulangerie opposite will be opening soon.
I can already smell that distinctive, mouth watering aroma. Fresh baked croissant, anyone? 
Someone once said. Why France? (book pending) 
I could reply quite simply and honestly. 
Sights, sounds and smells worth getting out of bed for. 
It may interest you to know I am writing this in bed wearing a fleece, sipping dubious coffee and glancing out at the windows of suburbia of the Hastings variety. 
The sun did come out for the time it took for the kettle to boil but has been AWOL since. 
Over the last three years I have worked and lived in countless towns and villages. 
I don't regret for one moment doing live-care work. The variety of people and places is endless.
Not to mention triggers for a creative mind that never sleeps, whilst hopefully doing something good. 
However, living out of a suitcase for three years and the thought of an English winter uninterrupted by escapes to the likes of Cape Verde (still a no go, I believe) has me searching for somewhere to have a base.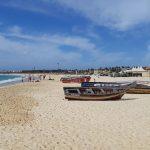 Image: Cape Verde.
Many years ago I looked after a lady in Somerset. 
She had been 'sent home' from a nursing home after an altercation with another resident and her walking stick, allegedly…
Spirited, you might say 😉 and just my kinda gal. 
We got on like a house on fire and she achieved something my dad said was impossible.
She instilled in me her passion for football!  I still smile now at the incredulous look on my dad's face when I became, briefly, an honorary son. 
Image: Clevedon 
When you care for someone in their own home it's a two way street or can be. 
 Initially it's good to find common ground then as days progress you can introduce each other to passions you never knew you could have. 
It's never too late to find something new. 
With this in mind and having fond memories of days out with my walking stick wielding client that included shopping, long lunches and walks along the pier I recently headed to Clevedon, Somerset. 
So, I'll live here then. 
I was immediately encouraged by the number of flights departing from Bristol (30 minutes away) and thanks to my flightradar app could declare to the sky. Ah-ha…Off to Montpellier are you? 
Yes, I see the theme. Wherever I am has to have an escape route built in. 
I tried a static van in a holiday village which turned out to be much better than I had imagined.  Warren's Village, Clevedon.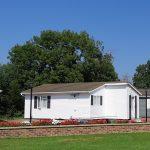 I enquired about long term rentals but nope, not an economically viable option for them.
Then I moved to an Airbnb which was nearer to the town. It  was elegant but had a level of damp that I couldn't cope with. 
I revisited the cafe that my client and I used to go for caffeine and people watching and just felt sad. 
I can see why Clevedon gets a good rating to visit and a place to live but it's way too quiet for me. 
It could be twinned with Lewes for its shops that sell everything that you will never need. 
Objet d'art, exquisite dried flowers and scented candles galore. 
Absolutely the kind of things I would have bought in the 1980s when I still had a home. 
Now I have books and photographs, all in storage for now.
So, October 2021 and back to Hastings where life is more colourful. Knitted hats, tattoos and Landan accents. 
The old town is fascinating with every type of shop. Lots of antique emporiums. It's like stepping back in time. Yes, the seafront is battered and there is a touch of Blackpool about it but it is also sandwiched with some excellent restaurants and bookshops, of course!
Which is why from the goody bag this month, Fiona Harrold's book could not be more apt.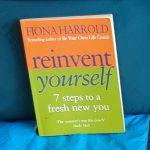 Oh and I nearly signed off without a moan. So here it is. Blinds! Window blinds. I hate them almost as much as ceramic flippin', beepin'  hobs. Even if the blind fits snuggly at the top and the bottom there is always a gap on both sides. Maybe small but how much space does a street light need? Not much! Whether louvred or flat, a dark room they do not make. End of rant. What's yours?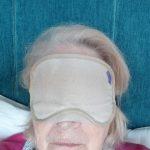 p.s It's quite hard to take a photo blindfolded. Took several attempts to hit the correct spot on the phone 😉