English Library Club in Tourrettes-sur-Loup
Update: 06/10/18
The library is currently closed. Don't ask.
I will explain all when I find enough expletives that word press can process without banning me…;-)
Helen.
Update: 29/03/2018
Please check L'Olivier at Tourrettes-sur-Loup page on facebook for current opening times.
The ELC book club aka bibiliotherapy will meet every 2nd and 4th Tuesday from 16.00-18.00
at 65 Grand rue,  TSL.
Until further notice.
Update: 23/01/2018
Time for new adventures…
The library and bookshop are currently closed due to the wishes of the owner.
Hopefully, the committee will be announcing a reopening soon.
******
And we are open! L'Olivier @TSL bookshop is now home to the English library club.
More to follow.
**FANTASTIC NEWS!
Date to be confirmed but thanks to a very generous Aussie friend, Di Elliott, our English library will soon have a home at 65 Grand rue, Tourrettes-sur-Loup, France.
 More details to follow.
Two things to note:
1. Books available to members of the English Library Club ONLY. Annual membership 12€ Jan-Dec.
2. Catalogue is being updated all the time as new books are donated. (n/a)
The ELC has its Book Club meetings on the 2nd and 4th Tuesday of each month from 16.00-18.00 at #65 Grand rue in Tourrettes-sur-Loup. Please contact me for details or check Nice Matin & Tourrettes-sur-Loup website.
T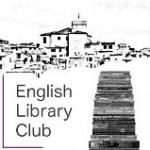 his group is free to all ELC members.
New members welcome. 🙂
All enquiries to Helen Ducal
38 rue de la Bourgade. Tel: 0492131490