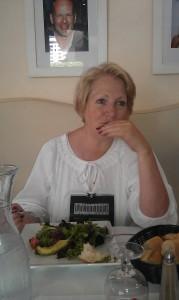 Yep, I guess it was likely to happen at some time. A one star review for All Expenses Paid. First reaction? Disgruntled.
But then I read it again and thought hang on, she's saying that the story is so far fetched it spoils the enjoyment. Huh?
So I replied to the reviewer and asked, politely,what was so unbelievable?
When she replied I burst out laughing. That part was 100% true. So it seems my friend, many years ago, was right…
You better write your life story as fiction because no one is going to believe it.
She also said. You do realise you are a cross between Madonna (less voice but better actor) and Mary Poppins ( as before).
Now if only I was a genius with photoshop.