Greetings from Down Under. Christmas day 2022.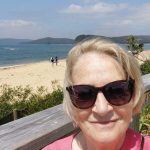 We are one. Same and yet different.
Human beings across the globe with very similar dilemmas if not solutions when it comes to aged care.
**
Meanwhile…the irony.
Two words separately or together can have a completely different meaning.
Cross Words.
A dispute or a fight or…
A puzzle. 
How (but not why) disparate personalities can be brought together with crosswords. 
I once knew a couple, no names, who would argue on and off all day but then be pitting their wits against each other laughing and joking, intent on doing the crossword together, every evening?!
More recently two people I met at a BBQ in Australia (where else?) who said they used to work together and didn't really like each other until they discovered they both had a passion for crosswords!
Who knew such a simple thing could be so powerful?
World peace, next, maybe? 
**
Is there an equivalent to The Lady magazine in Australia, I wondered? 
Started in 1885 and famous for its classified section. 
I found my first job through an advert in The Lady back in 1993. 
So, I started to search for live-in care, the way it is done in the UK.
So far, I can't find any. 
A team of carers that cover 24/7 seems to be the nearest option. 
Care in Australia. 
It seems some things are the same in the UK and Australia. Governments who 'dangle a promise'. 
Aged care workers in Australia to get a 15% pay rise in the new year. Yay for them.
Then. this week.
Pay rise will be delayed over the next 18 months. 
https://hellocare.com.au/15-pay-rise-delayed-a-major-blow-to-aged-care-workers/
**
There is a company called Home Instead A team of caregivers.
 But not one carer for two weeks. 24/7 ?
Then through a friend I discovered Hammond Care.
Hammond Care is different because…
Each cottage has fourteen bedrooms and they are arranged in a horseshoe shape so that all rooms can be seen from the main living area. 
All residents are free to wander around but the garden is only accessible through the main door. 
Carers have a fob for this which personally I think is better than a code.
BUT two carers assist fourteen clients. 
And the carers do all the cooking, cleaning and caring. 
The ratio is three to fourteen with high care ( hoisting/behavioural etc)
Then there is the paperwork
And liaison with families. 
Just to be clear my friend wasn't complaining about her workload but suddenly the one on one of, live-in a client's home  (in the UK) suddenly seems  more appealing. 
**
Now a viewpoint from one of Australia's care home residents…one that doesn't want to keep quiet about their current situation. Meet Barbra Canin. 
A female resident in an Aussie care home who wrote a book, using names & divulging medical info. 
Yikes!
Truth is the Best Lie. Barbara Canin.  A self published book which Barbara made clear is not for sale.
A few copies were distributed amongst friends.
Then came the TV interview…during which Barbara admits what she did was wrong but things needed to be said. 
Jewish Care (where she resides) made the comment that she was potentially breaching confidentiality. 
But
this was countered by a lawyer who said: In Australia there is no absolute right to privacy. 
Hmm?
  **
Then I came across this article.
Ros Thomas.  Lost and Found. 
Article in The Western Australian. October 30th 2022.
Her mother and dementia. 
" As dementia cruelly and quickly stole her mother's beautiful mind, Ros Thomas also lost part of herself."
**
Of course it is a worldwide problem. 
How best to care for people who can no longer care fully for themselves. 
Are we getting any better at it?
Interesting developments in the Netherlands and Denmark. 
Care in Holland/ Netherlands
https://hogeweyk.dementiavillage.com/
 Care in Denmark. 
https://www.dailyscandinavian.com/dementia-village-denmark/
**
But when it comes down to it,there is no place like home whilst clients still 'feel at home'.
Familiarity can be crucial for ongoing care.
**
Ideas for this blog can appear in the most unlikely places. 
Here is one. 
I was watching a series called, Manifest on Netflix when one of the main characters was helping a lady with dementia and her anxiety. 
She was curled up on the floor so he knelt down beside her and said.
Try this, it helps me when I feel anxious. 
Smell the roses
Blow out the candles.
And I yes I found myself doing it along with them.
And now those words have stayed with me. 
So much more powerful than just saying…Breathe in. Breathe out.
Plus now, for me, it has the added memory of the kind guy and the smile that spreads across the lady's face as her shoulders start to relax. 
***
From the goody bag.
A map of Australia.
Interestingly I didn't have plans to visit Australia again when I first photographed my goody bag contents. 
However, this will be my last trip as I still want to explore places closer to home e.g the Greek islands, Scandinavia and those corners of France that I have skirted around for years. 
France has such a wonderfully diverse landscape with its culinary traditions still largely intact. 
Just two of the reasons to continue exploring the place I call home. 
Phrases and sayings.
I described someone the other day as a 'right 'erbert'
Apparently this means nothing Down Under. 
You could say, their chances of 'getting it', is Buckleys 😉
Isn't language fun. 
**
Wishing all of you a truly splendid 2023. 
Next blog will appear in March.